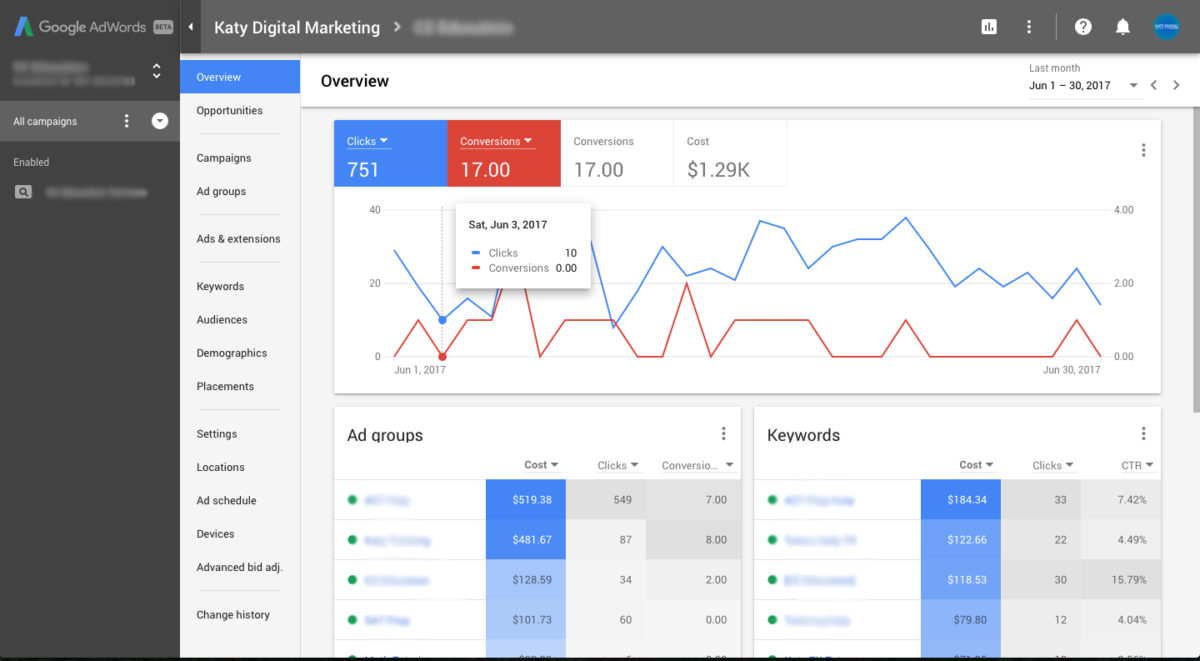 Search Engine Marketing AKA SEM is the paid ads portion of marketing your business online. This includes Google AdWords, Facebook Ads, Twitter Ads, LinkedIn Ads, or any other type of pay-per-click (PPC) advertising on the internet. The good part of search engine marketing is that the results are instant as opposed to organic search engine optimization that can take months to rank for a specific keyword.
How do I know what platform to use?
That is where Katy Digital Marketing comes in! We are experts in the field of search engine marketing and will guide you to the best platforms for your business. We will create an ad strategy (based on a budget you set) that will get you the most ROI. This is done through our daily management of your ad campaigns and the optimization of the targeting/keywords inside those campaigns.
Katy Digital Marketing offer multiple forms of SEM. Some as individual services and some included in our Comprehensive SEO Services Package.